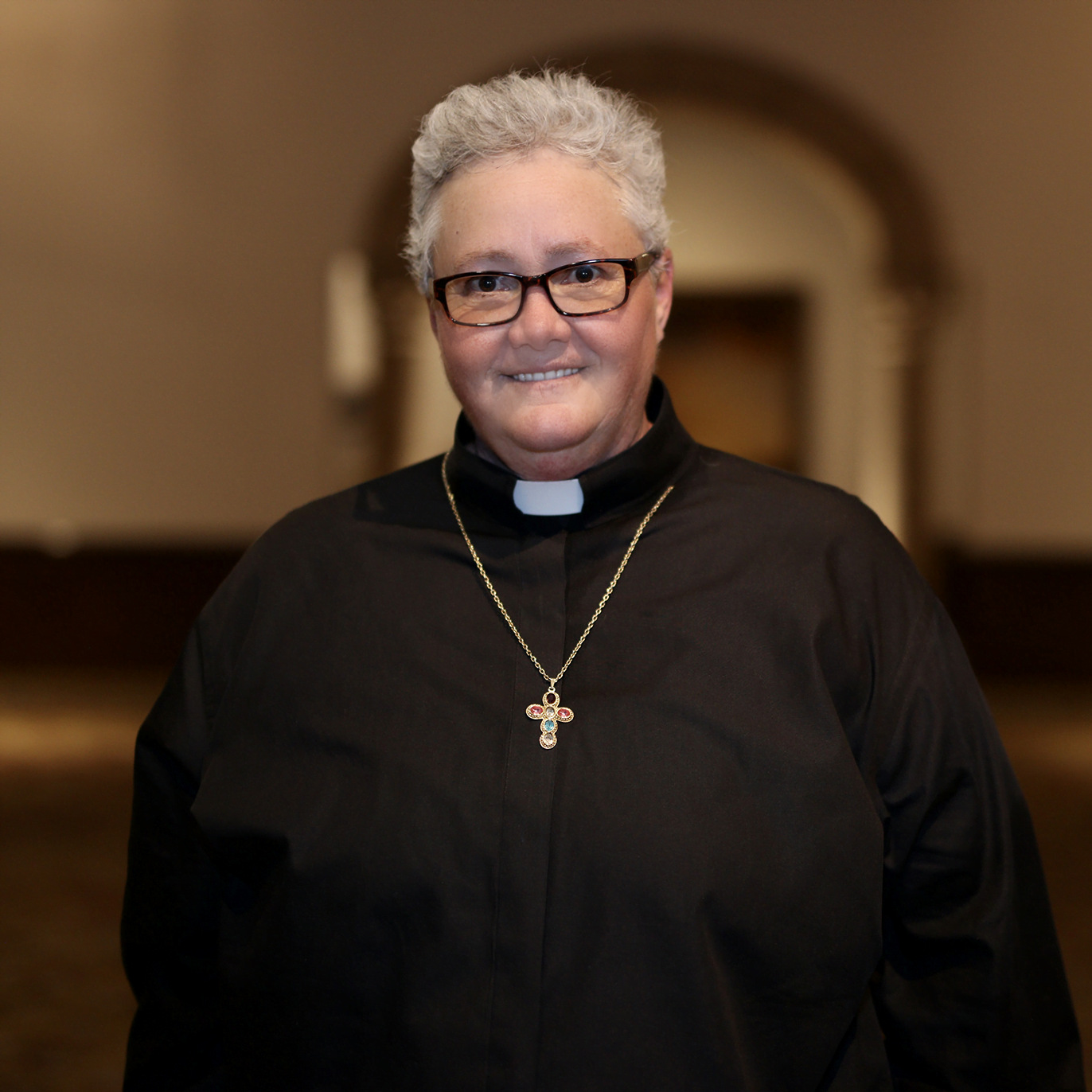 Rev. Dana Worsham came to St. Paul in February of 2019. She hails from a small town just north of Atlanta, Georgia called Snellville. Pastor Dana received her calling to become a minister at an early age. However, she faced hurdles to this calling after realizing she was gay at age 17, which only added to the difficult challenges she already faced from living in a small southern town and being a woman. After attending University of West Georgia in the mid-1980s, she left college in 1987 to join the United States Marine Corps where she served for 7 years in the construction field.  Pastor Dana is also a veteran of the Persian Gulf War. She remained in the construction industry in the civilian world until 2011.
In 1999, her life made a pivotal turn. After spiritually drifting for many years thinking there was no place for her in God's house, Dana found 1st Metropolitan Christian Church of Atlanta and realized she was indeed a child of God who is and will always be loved for who and what she is. This realization enabled her to finally pursue professional ministry.  In 2005, she went back to college at Shorter University and completed her Bachelor of Science in Ministry Studies.  In 2010, Dana entered seminary at Emory University, Candler School of Theology and completed her Master of Divinity degree in 2016.  During seminary, she began serving at Shiloh Christian Church (Disciples of Christ) in 2014 and later became senior pastor until 2019.  She was ordained in September of 2018 into the Disciples of Christ denomination.  She holds dual credentials with the United Church of Christ as well.
Dana had always dreamed of living near the beach. Hearing God's call to pastor at St. Paul, the idea of living close to the Gulf of Mexico made the move all the sweeter. She enjoys spending time with her little dog, Butch. He is a rescue she adopted in 2013.  She likes to say they rescued each other. Dana loves good friends and good conversations. She believes in radical, inclusive Love and that hope is always present. She is a powerful preacher, delivering impactful messages, scripturally-based and applicable in today's world. Dana believes no day is complete without a good laugh and a thankful heart.
Dana serves on the board of PRIDE Corpus Christi.